Turnkey solutions
With expertise in multiple machining techniques, Lemire Precision manufactures parts from metal bars on multi-spindle automatic latches or digital-control lathes. North American companies can call on Lemire Precision to assist them in the design and conception of standard or custom components, such as bushing, inserts, bolts, etc.
The versatile and accessible team offers quick, flexible costumized support from A to Z. Continually seeking customer satisfaction, the company specializes in all types of precision machining related to multi-spindle screw machining, such as:
Turning
Machining
Threading
Knurling
Drilling
Tapping
Reaming
Crosscutting
Deburring
Etc.
Manufacturing components :
Threaded and knurled inserts for plastic injection
Hardware
Fasteners
Bushing
Shafts
Pulleys
Bolts
External subcontracting
Surface finishes
Heat treatments
Metallurgical analysis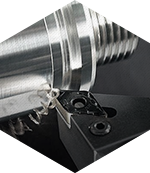 The largest screw machining Company in Québec.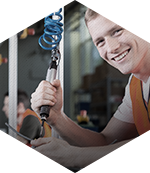 Mechanical, pneumatic and robotic assembly, etc.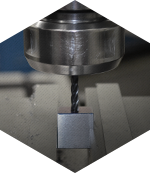 All machining and secondary operations.